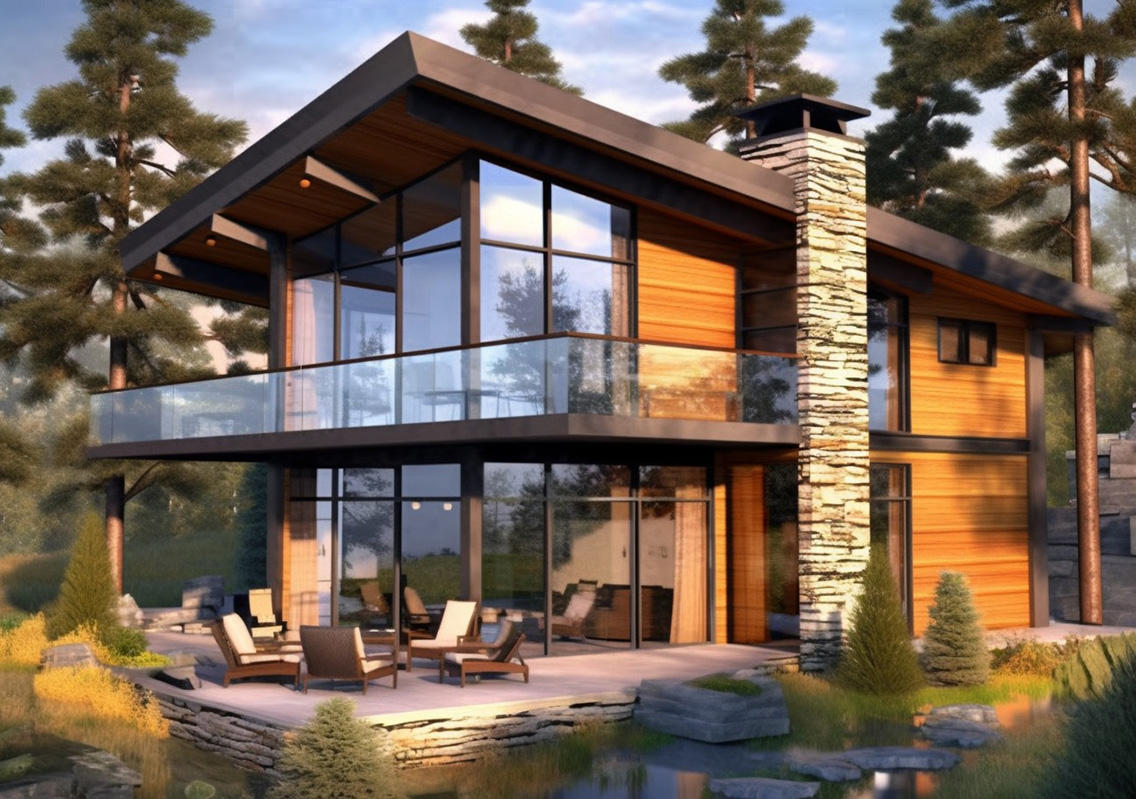 The housing industry is constantly evolving, adapting to the needs and desires of homeowners. One of the latest trends to capture the attention of discerning buyers is the concept of high-end prefabricated houses. Breaking the stereotypes associated with prefabs, Deluxe Houses is proud to announce its arrival in the UK. With a focus on luxurious design, impeccable craftsmanship, and sustainable living, Deluxe Houses is set to revolutionize the way we think about prefabricated homes.
Luxury Redefined:
Gone are the days when prefabricated homes were synonymous with a compromise on quality and aesthetics. Deluxe Houses challenges this notion by offering a stunning range of high-end designs that blend style, functionality, and sustainability seamlessly. From contemporary masterpieces to timeless classics, each Deluxe House is a testament to exceptional craftsmanship and attention to detail.
Impeccable Craftsmanship:
At Deluxe Houses, we believe that the foundation of a luxurious home lies in superior craftsmanship. Our team of skilled architects, engineers, and designers have meticulously crafted every aspect of our houses, ensuring precision and excellence at every step. From the structural integrity to the finest finishes, our homes are a testament to our unwavering commitment to quality.
Tailored Elegance:
We understand that every homeowner has unique preferences and desires. With Deluxe Houses, customization is key. Our flexible design options allow you to tailor your dream home to suit your personal style and needs. Whether you prefer open-plan living spaces, abundant natural light, or a home office with a view, we have the expertise to bring your vision to life.
Sustainability at the Core:
As advocates of sustainable living, Deluxe Houses takes pride in incorporating eco-friendly practices into every home we build. From energy-efficient appliances to smart home technologies, we strive to minimize our carbon footprint without compromising on luxury. Our houses are designed to maximize natural light, optimize energy consumption, and minimize waste, making them a wise choice for both your well-being and the planet.
The Convenience of Prefabrication:
One of the key advantages of Deluxe Houses is the convenience offered by prefabrication. Unlike traditional construction methods, prefabrication allows for a faster, more streamlined building process. Our homes are meticulously constructed off-site in a controlled environment, ensuring higher precision and faster delivery times. With a reduced construction timeline, you can move into your dream home sooner and start enjoying the Deluxe Houses experience.
Unmatched Customer Service:
At Deluxe Houses, we understand that buying a home is a significant investment. That's why our dedicated team of professionals is committed to providing unparalleled customer service at every stage of the process. From initial consultations to post-sales support, we are here to guide you and ensure your journey with Deluxe Houses is seamless and enjoyable.
Conclusion:
Deluxe Houses represents a new era in prefabricated housing in the UK. With a focus on luxury, craftsmanship, and sustainability, we are challenging the status quo and offering discerning homeowners the opportunity to own their dream home without compromise. Whether you are seeking a contemporary oasis or a classic retreat, Deluxe Houses is ready to redefine your perception of prefabricated homes.